The Lansing Area Skywarn group covers Ingham, Clinton and parts of Eaton County / Delta Township.
Our primary Skywarn frequency is the 145.390 repeater with a 100hz PL.
Our primary backup repeater is the 146.940(-) repeater with a 100hz PL.
Skywarn Net Conditions:
Condition Green:
A severe weather watch has been issued for Ingham County -or- a warning has been issued for any county within 75 miles of Ingham County and is expected to impact Ingham county.
Notes:
Amateur traffic is allowed under condition green. Transmissions need to be kept short so that information about the weather may be read by net control, and the net can be quickly upgraded if conditions warrant.
Condition Yellow:
A Severe weather warning is issued for Ingham County or any adjacent county and is expected to impact Ingham County, or severe weather is imminent and approaching Ingham County.
Notes:
Under condition yellow it is a directed net and all traffic must go through net control. Spotters should only turn in severe weather reports. Check-ins of Skywarn spotters are allowed. All transmissions should be precise and brief (but don't speed up the message, for it may necessitate repeating of the information).
Condition Red:
Severe weather is directly impacting Ingham County, a wall cloud, shelf cloud, funnel cloud, tornado, -and or- significant rotation have been sighted in Ingham County.
Notes:
Under condition red it is a directed net and all traffic must go through net control. No routine check-ins are allowed. Priority reports of downed electrical lines, the location of a funnel cloud or tornado -and or- life threatening damages or injuries are the ONLY reports to be given under condition red. Remember to use the TEL (Time-Event-Location) format with reports. All other reports should be saved and reported when the net is in condition Yellow or Green. Make sure to keep all transmissions brief and to speak slowly enough for an accurate copy!
Convective Outlook and Radar from the Storm Prediction Center (SPC)
**Make sure to refresh the webpage to keep these images current!**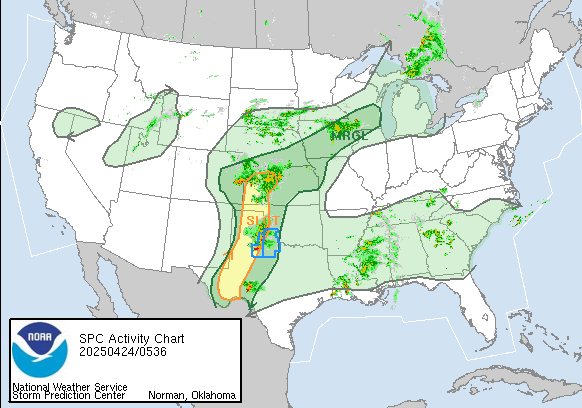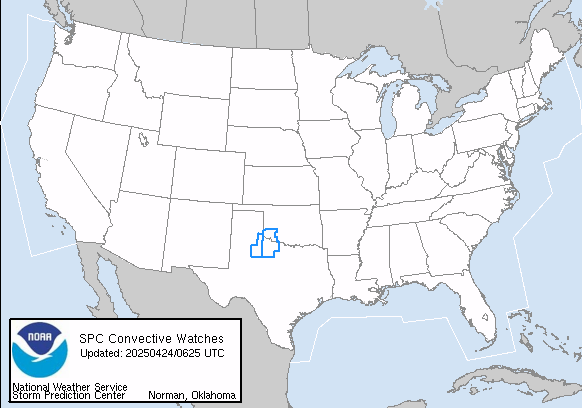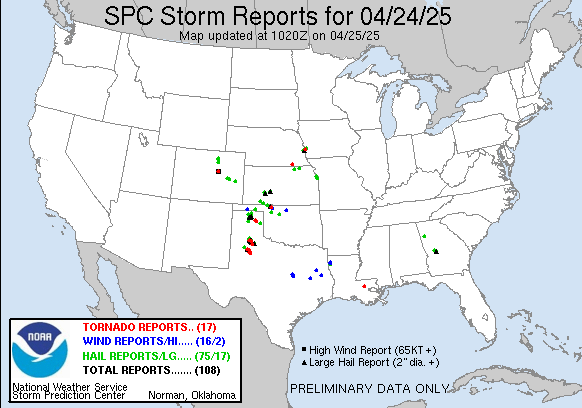 Skywarn Spotter Training 2021
This year there will be no in person Skywarn training, but there are multiple online options that were discussed in the presentation. Grand Rapids specific training information can be found here: https://www.weather.gov/grr/spottertraining. They are recommending the following courses for spotter training:
3-15-2021 Skywarn Overview
Below is a video of our most recent Skywarn Overview video recording, as well as PDF copies of the presentation and links discussed during the 3-15-2021 Meeting to review the Lansing Area / Ingham County Skywarn program, including net operations, procedures, reporting guidelines, best practices, and how to attend training.